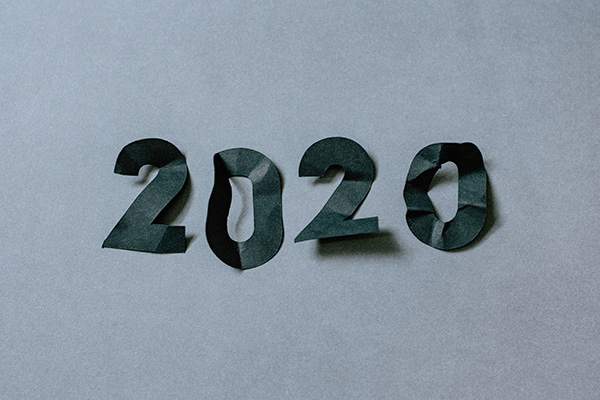 Did anyone else think 2020 was going to be their best year yet? For most, it wasn't what people had envisioned. The historical year of 2020 has finally… come to an end. There have been many lessons learned, whether it be for the benefit of ourselves, or others. With the vast uncertainty that the pandemic created for the economy, and our personal finances, there are many financial and investment planning lessons that we can takeaway and apply in 2021; a year with hopefully more financial opportunity, growth and stability.
Needs Over Wants
Have you noticed that you've spent a lot less in 2020; perhaps, less money on travel expenses, coffees at your local shop, dinners at your favourite restaurants, new attire for work or entertainment? If you have been able to reduce expenses which in turn has allowed you to save money, why not invest it or start an emergency fund. Last year highlighted that many items that we spend our money on during "normal" times are mainly wants as opposed to needs and anytime we are able to save money, it is important to be proactive when it comes to financial planning.
Always Be Prepared For The Unexpected
The pandemic has demonstrated the importance of always being prepared for the unexpected and the various "what ifs." Before the pandemic, we might have been spending our money on miscellaneous things, but now there is a great deal of realization that at any moment there might be an unexpected event or expense. A major renovation for your home, furloughed from work or maybe your loved one is involved in a serious accident, or falls ill; it is crucial to have a dedicated emergency fund in order to protect yourself from unanticipated events and be able to sustain yourself during difficult times. The recommended amount to save in an emergency fund is anywhere between three to six months of your expenses. There is no right amount to place in this fund, but the amount allocated should strengthen your financial plan without overextending. The amount of money in your emergency fund all depends on your unique situation, such as job stability, being a homeowner or renter, vehicle owner or leaser, and family size. This fund is to be treated as a protection armor if anything were to go wrong; it is there to sustain you until you regain financial strength.
Ask Yourself Some Important Financial Planning Questions
Now that you've gained insight on the importance of saving for the what if's and just having an emergency fund in general, it is crucial to sit down with your loved ones to discuss your financial goals and to plan accordingly. The first question to ask is whether you have money to pay for your essentials, without missing any payments. The next question to ask is whether you could survive financially if you lost your job; this is when your emergency fund comes into play. Once you've answered these two questions regarding your immediate goals, you should start to address your long-term financial goals. Write down specific long-term goals that you are looking to accomplish such as buying a home, paying for your child's post-secondary education, purchasing a luxury car, retirement, or maybe establishing a travel fund (once it's safe to travel again, of course!) A follow-up question to ask yourself is what is preventing you from achieving these long-term goals? Implementing an action plan to achieve these goals then becomes your top priority. Look internally into ways in which you can save money by reducing your spending, perhaps gain employment at a higher paying salary, and most importantly meet with me or one of the team to review and update your comprehensive wealth plan to ensure you are still on track to achieve your financial goals.
Continue to Invest
The stock market has been quite volatile this year and has caused many people to be question if right now is the best time to invest. Focusing on your long-term financial goals by aligning them with your investment policy statement, will help us assess your return potential based on the amount of risk you are willing to take. Most importantly, do not let your emotions lead you astray and pull you away from your future long-term goals. We know that the financial markets have proven that they go up over an extended period of time but they do not advance in a linear fashion. Keeping your emotions in check will allow you to do the right thing when your emotions are telling you to "run for the hills" and go to cash. As well-known and successful investment adviser once said, "When you are at the point when you are so upset at me and you want to throw a brick through my window, stop, write out a cheque, tie it to the brick then throw it". The time when your emotions and anxiety are at their highest is usually the best time for to be adding money to your investment portfolio. True wealth creators have control of their emotions and that is why you have us on your side.
Everyone can agree that the year 2020 has been quite the unpredictable ride. Despite what the world has experienced, there were many key lessons that were learned; the distinction between needs and wants is clear, the importance of establishing an emergency fund, answering/actioning on essential investment questions and continuing to invest in your future. Now, on to 2021, a year with more prosperity and less uncertainty!
Written by Duane Francis, Senior Portfolio Manager