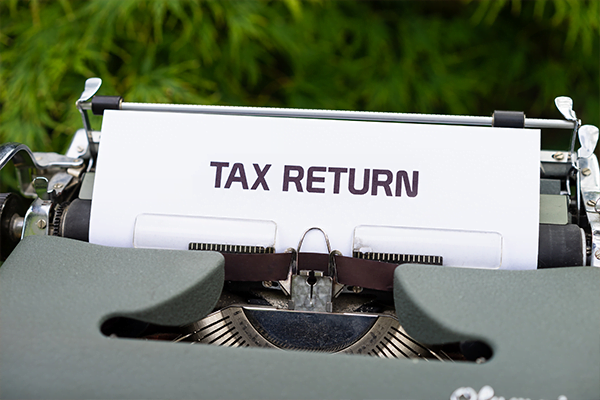 Although it may seem early but it is never too early to start thinking about taxes! We will be sending out a more formal email in early February, but want to let all clients know that we are once again offering our popular tax preparation services for the 2021 tax year. It is important to note that personal tax returns must be filed by April 30th while trust tax returns have an earlier deadline of March 31st. We kindly ask that you provide us all documentation at least two weeks prior to the appropriate deadline.
New CRA Steps for Providing Selective Advisor Access
A large component of what we do is client tax planning. Whether it be as simple as accessing and planning internal contributions to your RRSP or TFSA, we require access to your Notice of Assessment or tax information for a variety of your planning needs. Note that on October 18 2021, Canada Revenue Agency (CRA) has introduced a new, two- step process to make authorizing a representative using Represent a Client more efficient and secure. The new process makes it easier for clients to confirm who has access to their personal and tax information, helping them play an active role in protecting their information. The new process applies to all new authorization requests submitted through represent a Client. If we already have your CRA authorization, then you will not be affected.
How it works for new clients who joined us after mid October;
1) The first step is making sure you have My Account or My Business Account. If you haven't used the CRA's digital services before, then you will need to register for an account.
2) Once registered, we recommend you enables email notifications to make sure you are notified when you receive a new authorization request
3) You will be notified by email – which someone has requested to their account, you must sign in to you CRA account and confirm the request in order for us to have access to your CRA account.
Please help us help you by enabling your advisor to access CRA on your behalf. This is not related to nor obliges you to have your taxes prepared through us. It simply allows select access to information for financial planning purposes. If you have any questions about utilizing our tax services for the 2021 tax year then please feel free to reach out to Natalie Nunn (nnunn@mandevillepc.com) or Rumi Prince (rprince@mandevillepc.com)!
In the meantime, climate change is on the minds of many given the fires of last summer and the floods out west this fall. Electric vehicles are much more available now in a variety of styles and sizes.
Accompanying choice is a number of tax incentives for eligible vehicles:
New vehicles up to 6 seats, where base model MSRP is under $45,000 (models up to $55,000)
New vehicles with 7 or more seats, where base model. MSRP is under $55,000 (or higher models up to $60,000).
Vehicles are still eligible even where additional costs (delivery, freight, accessories, options) cause their total price to exceed these MSRP limits.
eligible EVs that are test-drive/demos at dealerships may qualify as long as the odometer reads less than 10,000 km.
Find out if your desired vehicle qualifies on Transport Canada's list of eligible vehicles by visiting; https://tc.canada.ca/en/road-transportation/innovative-technologies/zero-emission-vehicles/list-eligible-vehicles-under-izev-program
There are two Levels of Federal Incentives;
Battery-electric, hydrogen fuel cell, or long-range plug-in hybrid are eligible for up to $5,000;
Plug-in hybrid electric, short-range vehicles are eligible for up to $2,500;
Range is determined by vehicle battery capacity with at least 15 kilowatt-hours considered longer range and those with less than 15 kWh considered short range.
Full rebates are available on purchase, or long-term (48-month) lease. Shorter leases of at least 12 months are eligible for a prorated rebate.
Best of all, the discount received through the iZEV program is applied directly by the dealership at the point of sale or lease. Individuals are eligible for one iZEV incentive per calendar year.
When to Purchase?
In addition to the Federal incentives, residents of Ontario and Quebec should be aware of the additional incentives that may be available to them. Other provinces may have complimentary incentives.
Ontario Residents
The Ontario provincial rebate program for electric vehicle purchases was cancelled shortly after the Ford government was elected in 2018. At the time, the provincial program offered rebates of up to $14,000 for fully electric vehicles. With Premier Ford now making a strong push for the electric vehicle industry in Ontario, it will be interesting to see if rebates are added into the PC platform for the June 2022 election. The provincial Liberal election platform promises an additional rebate of $8,000 for new purchases or leases for EV vehicles that meet the Federal incentive requirements. Keep an eye on each party's election platform and the Ontario election results if an electric vehicle purchase is on your shopping list for 2022.
Written by Rumi Prince

Mandeville Private Client Inc. is a Member of the Investment Industry Regulatory Organization of Canada and Member of the Canadian Investor Protection Fund.
Michael Prittie and Mandeville Private Client Inc. do not make any representation that the information in any linked site is accurate and will not accept any responsibility or liability for any inaccuracies in the information not maintained by them, such as linked sites. Any opinion or advice expressed in a linked site should not be construed as the opinion or advice of Michael Prittie or Mandeville Private Client Inc. The information in this communication is subject to change without notice.
Insurance products and services are offered by licensed representatives operating through Mandeville Insurance Services Inc. (a licensed life insurance agency and affiliate of HUB Financial).
Commissions, trailing commissions, management fees and expenses all may be associated with mutual fund investments. Please read the prospectus before investing. Mutual funds are not guaranteed, their values change frequently and past performance may not be repeated. Mutual funds, stocks, bonds, and financial planning are offered through Mandeville Private Client Inc.