One Year Later, What Now?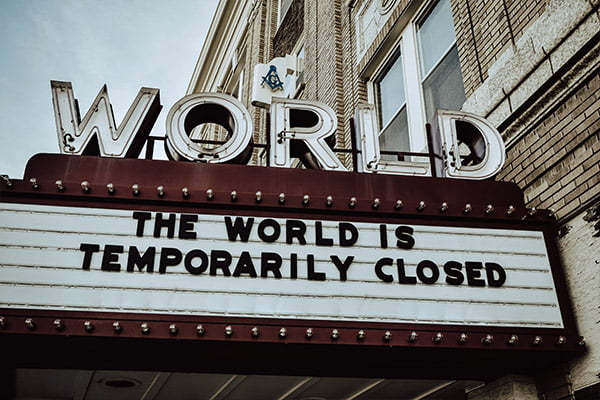 It's been one year since the COVID-19 pandemic has altered our world. Pat yourselves on the back, take the time to give yourself recognition for all of the obstacles that have been thrown your way and how you were resilient and able to adapt. A bit more than a year ago, we never would have known all of the physical, mental, emotional, and social tolls that this virus would have on lives. Now, let's gain some insights into the ways in which we have adapted and incorporated them into our everyday lives.
Ways to Stay Connected
In our virtual world, it's all about finding ways to stay connected with your loved ones and your colleagues. Some of the notable platforms that people have embraced this past year are Zoom, Google Meet, Skype, and Facetime. No matter your preference of platform, these have become valuable tools when reaching out and checking up on your pals. Now more than ever, virtual communication is an undeniable asset both within the professional and personal landscape. To keep busy, many have found online activities to keep the friendly competition going, even if it is at a distance. For your next virtual game night, perhaps code names, trivia, or scrabble might pique your interest.
There is no doubt that this past year we have recognized the power of communication and the importance of reaching out to your loved ones. Between chatting and playing online games, it is important to remind yourself that it is okay to not be okay and to seek help whenever you need it. Reach out to your Employee Assistance
Support Small Businesses
Small businesses have unfortunately suffered immense losses this year due to public health regulations and stay at home orders. This reinforces the need to support local, and thankfully, there is more than one way to do so. In addition to the local food businesses, reach out to your local clothing store, cosmetic store, bookstore and just about any of your favorite shops.  If you know that you'll be going to your favorite store when the pandemic subsides, buy a gift card. A gift card is a timeless gift, and it gives you a reason to go back and shop. Another great way to support local without leaving your house (a win-win) is to write a review about the business. Not only will this help businesses, but it might encourage others to support them. Something you always need to remember is that the store owners and their employees are community members, and they deserve to be supported.
Save! Save! Save!
Have you found that your spending decreased this year? Without daily coffee runs, after work drinks with coworkers, and an OC Transpo pass, this provides a great opportunity to save money. Maybe we've spent a little more on hand sanitizer or masks than we probably ever would, but if it keeps us safe – it's worth every penny. This does not apply to everyone, but if you have some disposable income available, put it aside. If you've always dreamed of owning that car, paying off your mortgage, saving for retirement, or sending your kids to school – this is your chance to save for milestone expenses.
This has been a hectic, challenging, and transformational year for sure, but hey, we did it! With the vaccines rolling out slowly but surely, this gives us a glimpse of hope for the future, a world where we can be in the same room as our loved ones and squeeze them for a year-long hug. Keep smiling under your mask, wash your hands and keep your head up to tackle the upcoming year.
Written by Catherine Hansen in conjunction with Duane Francis, Portfolio Manager, CFP, CIM, CPCA, FCSI, CIWM