Michael's Year End Market Commentary & Branch Update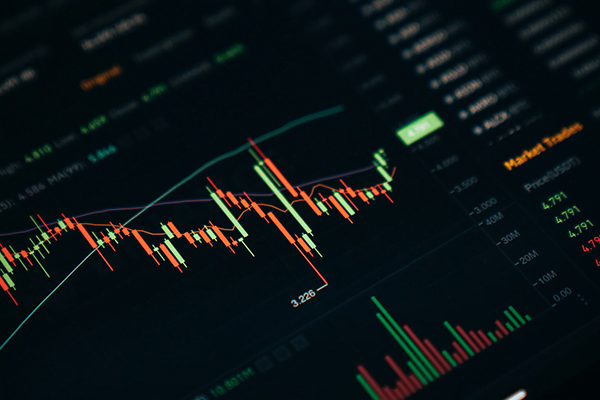 We hope you enjoyed the Christmas holidays, and that the New Year brings you all you desire.
Days are once again beginning to lengthen and hopefully the months ahead bring a brighter outlook regarding not only additional sunshine, but an end to the now nearly two-year war waged on COVID. In this regard, I wish you good health over the months ahead.
I was once again pleased to be a major sponsor of the Ottawa Christmas Exchange alongside Mercedes Benz Ottawa and the Province of Ontario. I have supported this event for decades and gave to several charities during the year that will ease the burden for those less fortunate, especially given the times we are living through.
Due to the rampant increased infection rate of the newest variant Omicron, we have been forced once again to restrict all client meetings to ZOOM or phone. In branch, face to face meetings will resume when the health authorities give us permission. Despite this, whether with some working remotely and key personnel in the branch, we are fully capable of meeting expectations regarding investment management, tax services and all other areas of importance when it comes to your financial needs. We will do all humanely possible to exceed expectations during this period of restrained attendance.
Given that the economy and stock markets react to news, you find market fluctuations worrisome. If so, I urge you to find solace in the article I wrote in the fall newsletter "Revisiting Equity Markets – Lifeboat Drills". This time is not different. We have seen this movie before and it will play out the same way. History shows a broad market decline is temporary and followed by a new high. For our part, we have been reviewing accounts continuously and rebalancing where suitable and warranted in line with mandate targets, time horizons, personal tax rates, risk tolerances etc.
Our value proposition continues to attract new clientele and assets from a variety of sources. However, referrals from existing clients continue to be the dominant factor. To help with this, we have added additional team members to help compliment existing skillsets and ensure we meet the needs of our advice seeking clients.
To this end I am thrilled to announce that Anka Molon has joined our team. We have all known Anka a long time because she has been an employee of our dealer for a long time. She has a terrific work ethic, an outgoing friendly disposition and is dedicated to ensuring clients have a positive experience. There is no shortage of knowledge and experience here! Anka was Director, Transition & Advisor Services at Mandeville's Burlington Head Office up until December 31st. She brings with her over 25 years of superior customer service experience in the financial services industry in past key departmental roles in Compliance, Client Services, Operations and Corporate Accounting. PRITTIE PERSPECTIVE
As part of Mandeville's senior management team, Anka was responsible for instructional policy and procedure, from analysis, development, implementation, and evaluation for a variety of key dealer learning and development solutions. She oversaw the Advisor Services division and was responsible for managing the AGA insurance platform. Anka values and understands that each advisor and client is unique and customizes their successful integration into Mandeville. While Mandeville's Chief Operating Officer was disappointed to lose Anka, this was none the less offset by the fact she is staying within the Mandeville family and taking an important role within the firm's largest branch and largest practice. Anka joins us on January 4th, and will be Director of Client Services, Practice Management for Capital Wealth Partners.
Rumi Prince joined us in mid September. Rumi has proven herself to be not only wonderful to work with but very capable and efficient as a investment advisor committed to helping clients achieve financial peace of mind. With over eight years of experience in financial planning at one of the major banks, and a proven history of solving for client needs, Rumi helped many families reach their financial goals and by bringing clarity to their finances. Rumi is passionate about leveraging digital technologies to better advise Canadians on financial planning.
As more Canadians are looking to get personalized, convenient, and digitally oriented advice, Rumi has effectively adjusted to the evolving needs of clients to deliver award winning experience.
Rumi has also gained board experience through the Rudhro Prince Hope Foundation, where in two years, she helped raise over $45,000 for charities. A creative and dynamic thinker, Rumi has unstoppable enthusiasm and happy to tackle any business problem. Rumi will be heading up Client Tax Preparation Services this spring and we feel her involvement will bring added value to the 300 or so families who have their tax returns processed here at the branch. Lisa Bailey (tax preparer) and Rumi have already had a few strategy meetings. An updated Client Tax Package will follow early February.
While it is true, we cannot control markets, economy, or Omicron, we can control asset allocation, and our own behavior and strategies related to creating wealth, increasing income, and reducing taxes. Thus it's no surprise that I readily encourage written financial plans as a road map for success. Clients who take the time to provide the relevant data inputs allow us to create a written summary, projection and strategy that provides for a greater peace of mind and a higher success rate. We are purchasing new enhanced software being released in 2022 that will help us help you in this regard. Every client has an Investment Policy Statement (IPS) that outlines the social contract on just how your money is managed and any constraints or factors relevant to you (risk, allowable securities, time horizon etc.). A financial plan illustrates the corrections needed (if any) to achieve your financial goals. Recall there are only three factors that change the outcome of wealth creation; amount invested, time invested and rate of return. To get started, however requires detailed information on pensions, income, and taxation. It requires thought about spending habits, date of retirement or other specific goals, longevity of life and what you want your financial future to look like. These and other accurate inputs determine the outcome, and we would be pleased to provide a written summary. Those who have both an IPS and a written financial plan find these provide predictability and lay to rest most fears regarding markets and the associated short term setbacks. It helps focus on the end goal and how it will be achieved versus short term "noise".
Thank you for all your confidence and trust in us here. I really believe no one will care more about your finances (outside of you perhaps) than Adam, myself and the team here. We will do all we can to add value, transparency and access. From investment management, tax planning and preparation to insurance services and estate planning and so much more; we have the breadth of experience and knowledge to help.
Stay healthy and hopefully we will soon be able to partake in Client Movie Day and other numerous in-person events again sooner than later. Have faith. Have patience. Have a plan.
Sincerely,
Michael
Written by Michael Prittie
Mandeville Private Client Inc. is a Member of the Investment Industry Regulatory Organization of Canada and Member of the Canadian Investor Protection Fund.
Michael Prittie and Mandeville Private Client Inc. do not make any representation that the information in any linked site is accurate and will not accept any responsibility or liability for any inaccuracies in the information not maintained by them, such as linked sites. Any opinion or advice expressed in a linked site should not be construed as the opinion or advice of Michael Prittie or Mandeville Private Client Inc. The information in this communication is subject to change without notice.
Insurance products and services are offered by licensed representatives operating through Mandeville Insurance Services Inc. (a licensed life insurance agency and affiliate of HUB Financial).
Commissions, trailing commissions, management fees and expenses all may be associated with mutual fund investments. Please read the prospectus before investing. Mutual funds are not guaranteed, their values change frequently and past performance may not be repeated. Mutual funds, stocks, bonds, and financial planning are offered through Mandeville Private Client Inc.