20th Annual Children's Christmas Party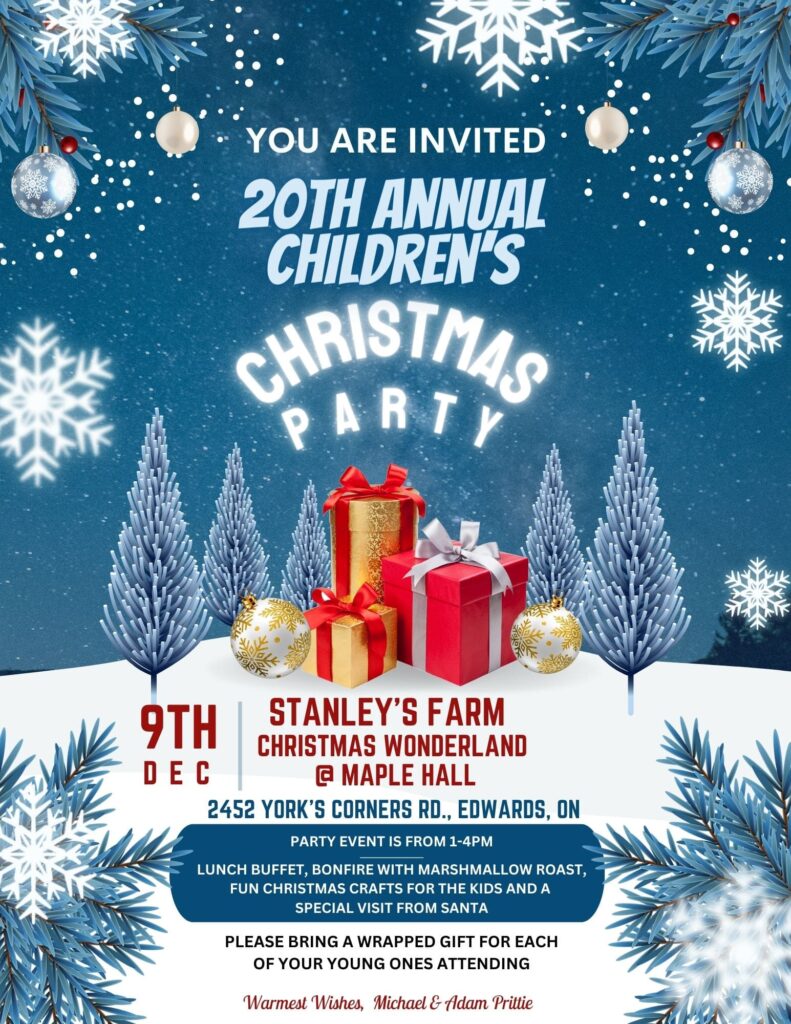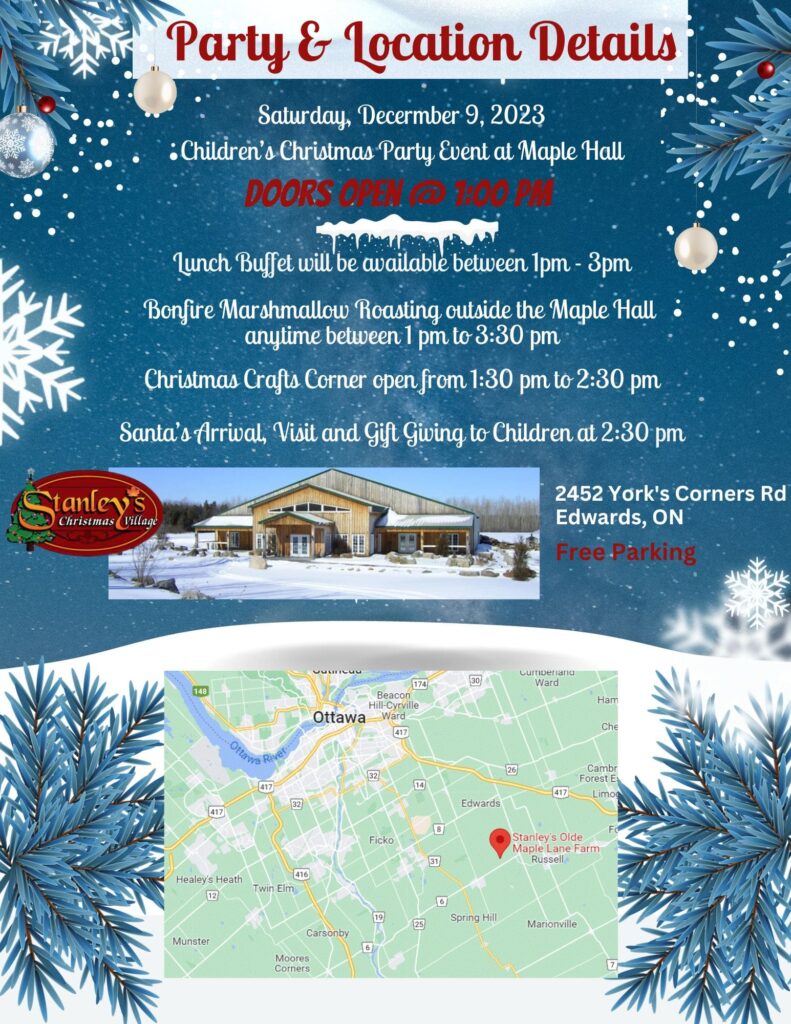 We are thrilled to host our 20th Annual Children's Christmas Party event! This year's event will be hosted at Stanley's Farm's Maple Hall. After the lunch buffet, we will have fun events like roasting marshmallows on a bonfire outside the hall while enjoying hot chocolate, Christmas crafts, and of course, Santa will be there! Please be sure to bring a wrapped gift for Santa to give to your little ones. We hope to see you there!
Please send your RSVP by Monday, November 27th to Natalie Nunn-Métivier by calling 613-728-0101 ext. 226 or by email nnunn@mandevillepc.com, or by signing up below.
Event Registration
"*" indicates required fields